Custom Fields are dynamic text that changes depending on the related data of each lead you send your email to.
Using Custom Fields in your outreach templates will help you produce more personalized messages for your leads without having to edit each email one by one.
1. Go to the Outreach tab and click Templates.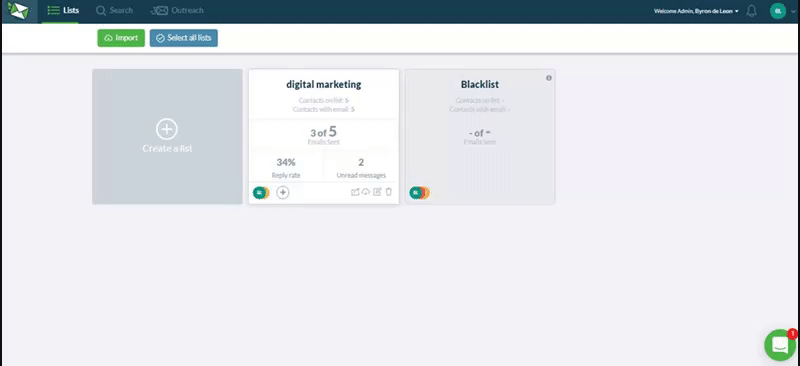 2. Click Create Template or simply open an existing template where you want to add a custom field to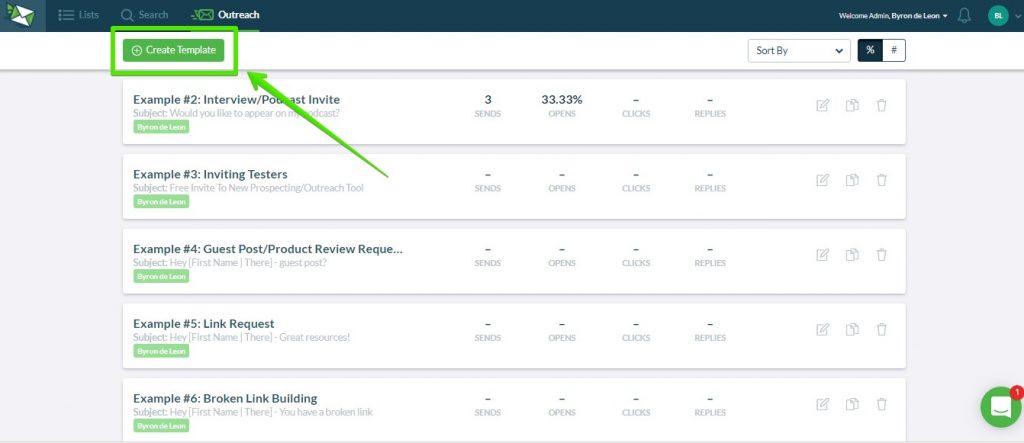 3. Go to the part where you would like to add a custom field to in your template and click on the custom field drop-down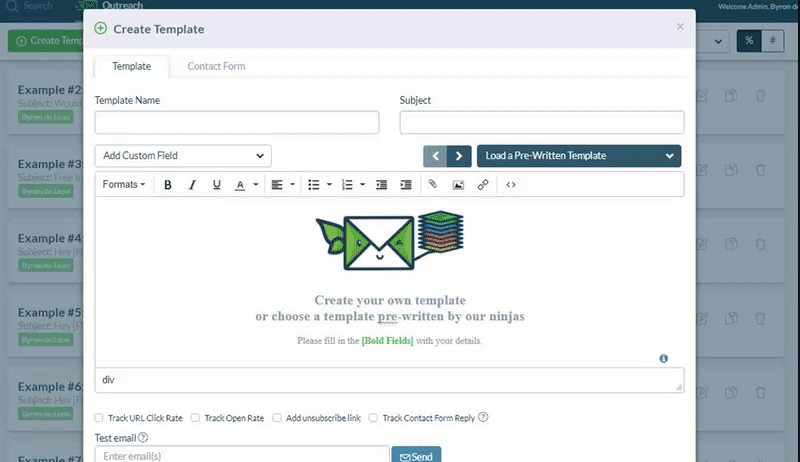 4. Select the custom field you'd like to add.
Below, you will find all the available custom fields in NinjaOutreach and their definition.
Contact Info
First Name – The lead's first name
Last Name – The lead's last name
Full Name – The lead's full name
Address – The lead's address
Website Info
Page URL – A post/page URL on the lead's website
Page Title – The title of the lead's page (will be hyperlinked)
Website – The lead's website
Website Title – The title of the lead's website
Contact URL – The lead's contact URL
Keywords – The meta keywords for the lead's website
Social Info
Facebook URL – The lead's Facebook URL
Twitter URL – The lead's Twitter URL
Google Plus URL – The lead's Google Plus URL
Pinterest URL – The lead's Pinterest URL
Youtube URL – The lead's Youtube URL
SEO Metrics
Google Rank (PR) – The Page Rank of the lead's website
Domain Authority – The Domain Authority of the lead's website
Page Authority – The Page Authority of the lead's article
MozRank – The MozRank of the lead's website
Alexa Links Count – Alexa's number of reported backlinks to the lead's website
Features
Sponsored Post URL – A Sponsored Post URL on the lead's website
Product Reviews URL – A Product Review URL on the lead's website
Giveaways URL – A Giveaway Post URL on the lead's website
Guest Post URL – A Guest Post URL on the lead's website
Infographics URL – An Infographic URL on the lead's website
Podcast URL – A Podcast URL on the lead's website
Resource Page URL – A Resource Page URL on the lead's website