In order to track who opens and clicks your emails, you will need to set up a custom tracking sub-domain in your NinjaOutreach account.
This will allow you to view your email template's open, click, and reply rates.
In this article, we will assume our main domain is myexample.com, and we will set up email tracking on the subdomain tracking.myexample.com. You can use any subdomain you want, it does not have to be "tracking". Be sure to choose a subdomain name that you are not already using for something else.
Part 1: Adding a CNAME record
In the control panel of where your domain name is hosted, add a CNAME record with Host: tracking (i.e. the name of the subdomain you have chosen for tracking) and value of ninjapixelmails.com.
This step will depend on the domain registrar that you are using to manage your domain. We show examples for GoDaddy, Namecheap and Cloudflare.
GoDaddy:

Namecheap:

Cloudflare:

Once you've created the record, save the configuration and go to your NinjaOutreach account.
Part 2: Add your sub-domain to NinjaOutreach
1. Click the drop-down at the top right corner of your NinjaOutreach and select "Settings"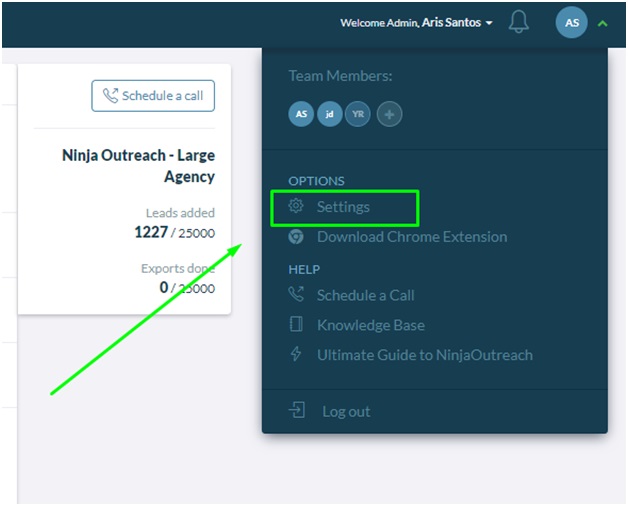 2. By default, you will land in the Profile tab of the settings page and you will see this: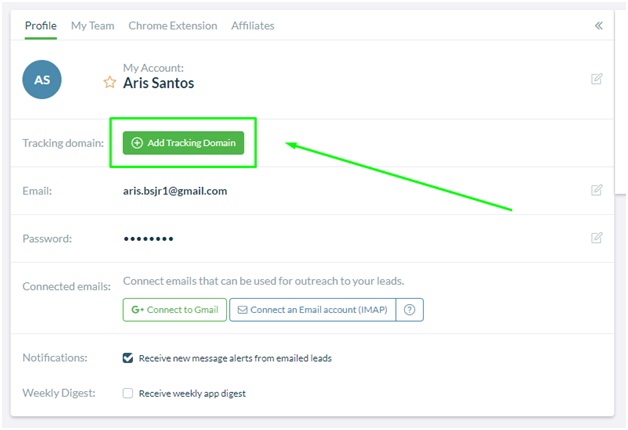 Simply click on the "Add Tracking Domain" button and add your sub-domain where you have the CNAME record.
3. Here's an example: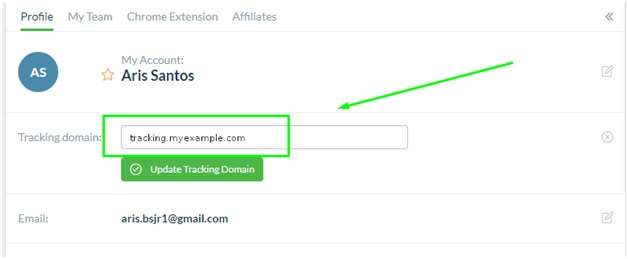 4. A success message will display after you are done:

Note:
This green icon indicates that the setup is successful:

While the red exclamation mark represents that the setup is unsuccessful.

If this is the case, go back to "Part 1" above and review the information you have included in your CNAME record.
If you need help, don't hesitate to contact us in support.