Sometimes, it can happen that you can't find email addresses for some of your leads.
But that doesn't mean you can't reach out to them. If they do have a Contact form, you can reach out to them via the NinjaOutreach contact form auto-fill-up feature.
Here's how to reach out to your leads via Contact Form.
1. Add details in your Outreach template for contact forms.
To access Templates, hover your mouse over Outreach and click Templates.
You can click the direct link here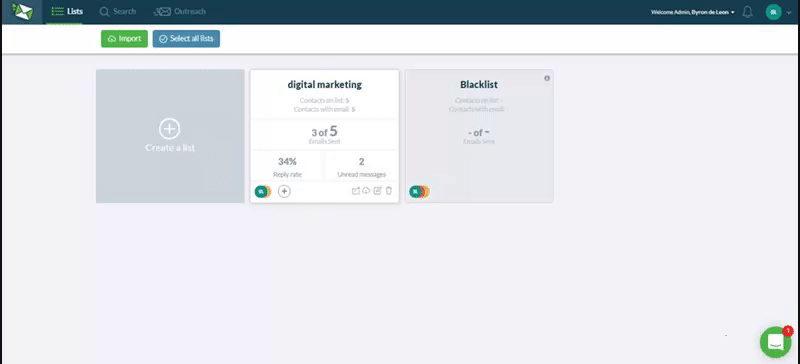 2. Click Create Template and write the outreach template you want to send to leads without email addresses.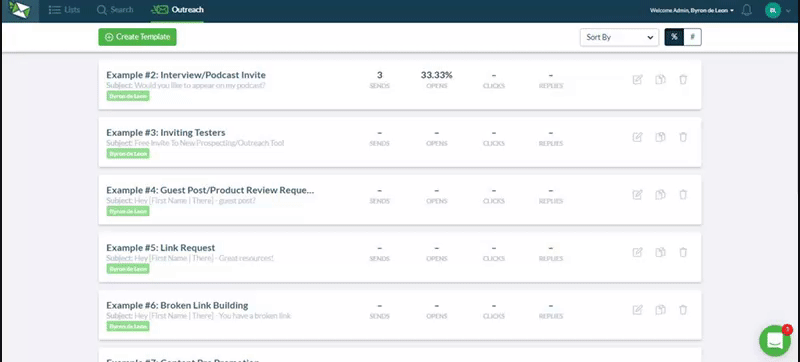 3. Once you're done creating an outreach template, click the Contact Form Tab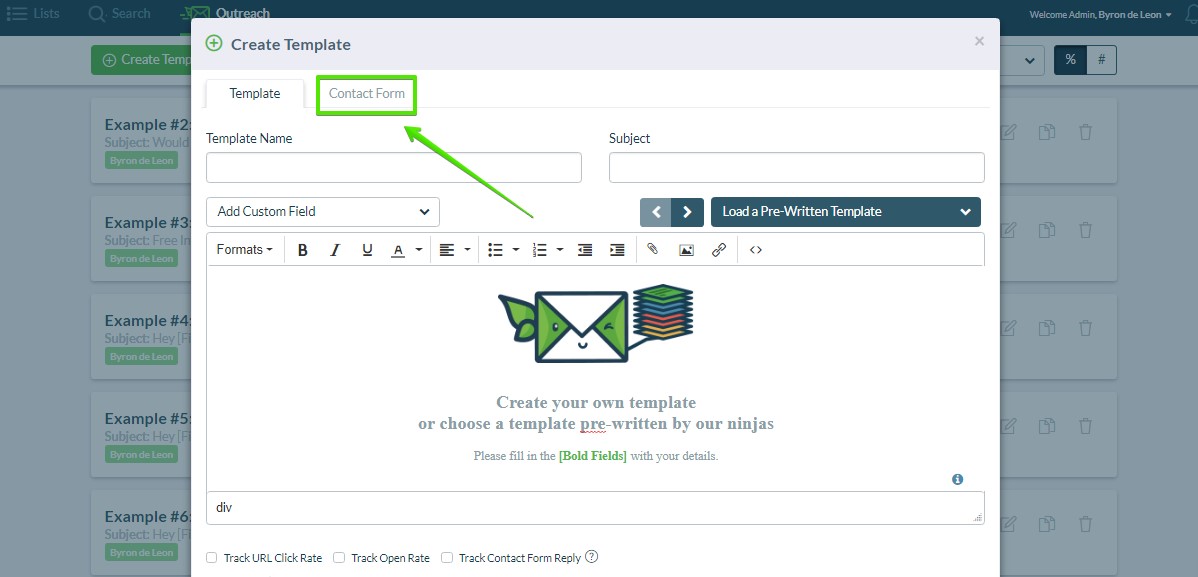 This should open a pop-up form like the one below. Fill out the required details for Contact form outreach.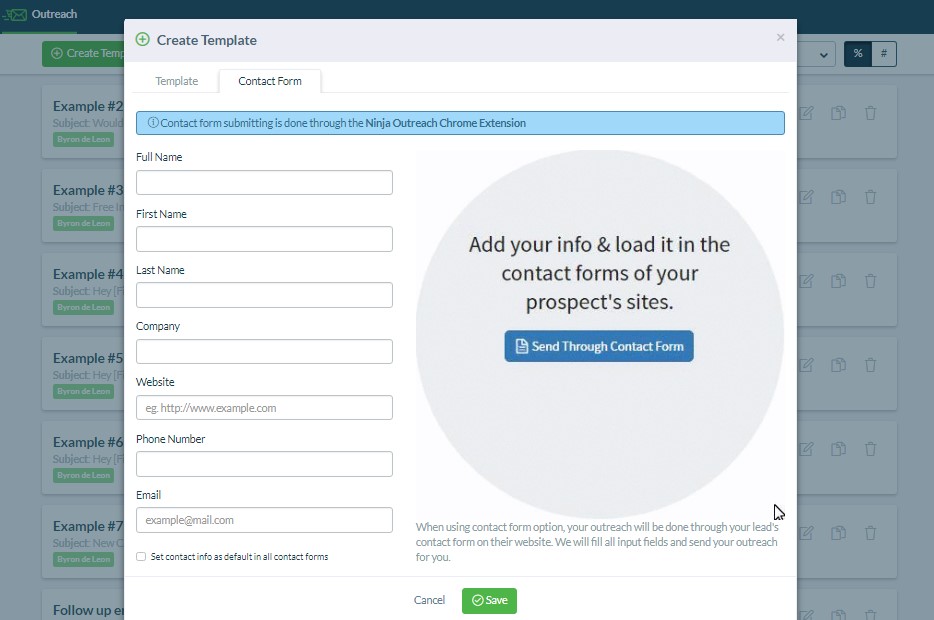 4. To send your contact form outreach, go to your Inbox Mode and select the leads you want to reach.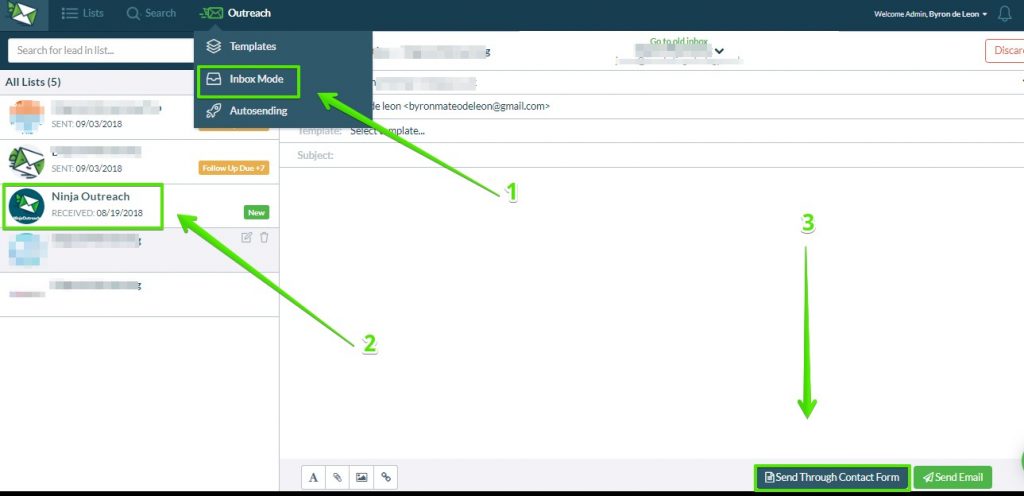 5. After selecting the lead you want to reach, select your outreach template and click Send through Contact Form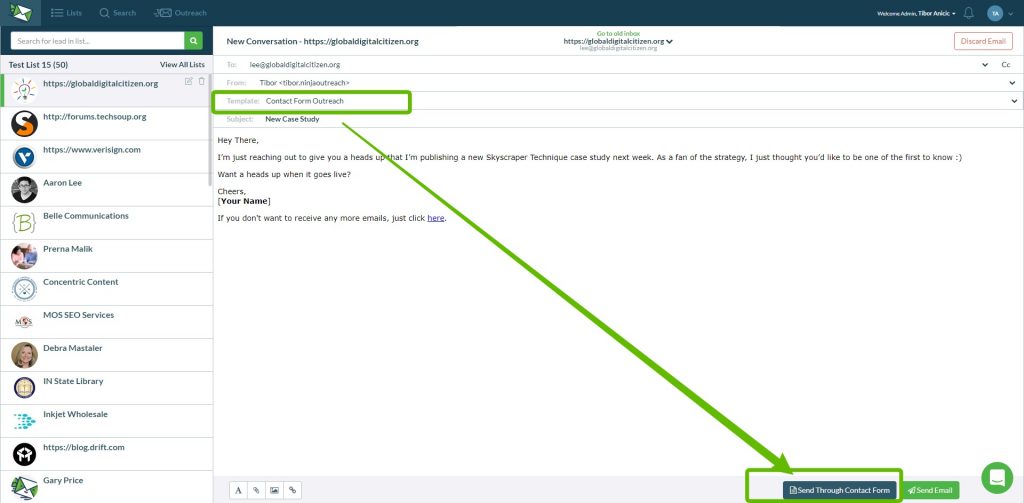 6. Click Send Through Contact Form. NinjaOutreach should automatically open your target lead's Contact URL page as a new tab on your browser and fill it out with the details you entered.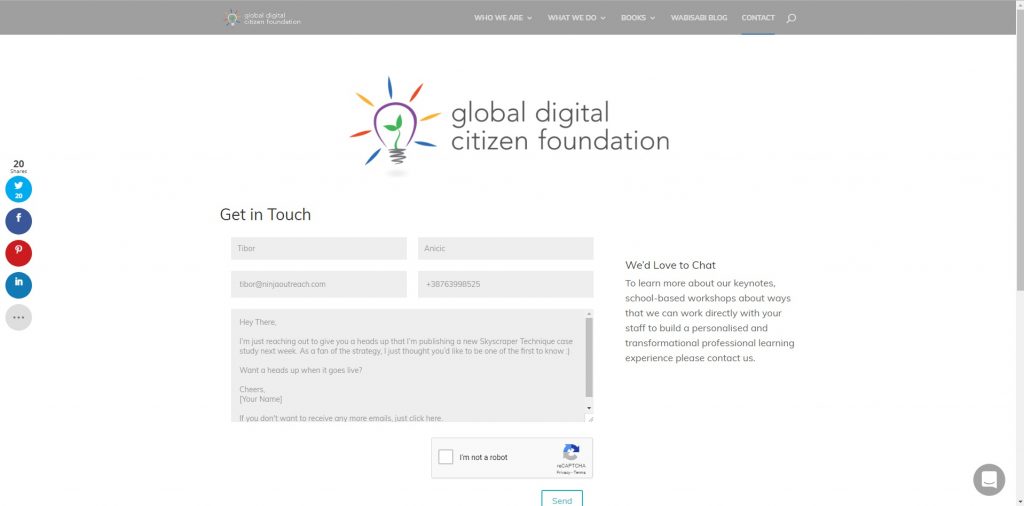 Still have questions about how to send outreach via Contact forms? Message us!